We always DISCOUNT all cruise fares including sale fares!
We offer a NO OBLIGATION, NO DEPOSIT CABIN HOLD for up to 5 days!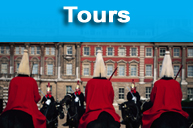 5% off all escorted tours
Booked with us! This is in addition to other offers or earlybird, early payment & past traveller discount!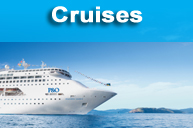 We discount every cruise!
Booked with us - we are cruising specialists who book most cruiselines in the world!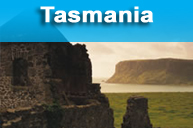 Self Drive Tassie
We are "Tassie" specialists who package and discount flexible self-drive Tasmania holidays!
Book your Discount Cruises with confidence
If you have never had the chance to experience a cruise, what are you waiting for? No matter what your budget, we have a wide variety of cruises departing from Australian ports such as Brisbane, Sydney, Melbourne, Adelaide, Cairns and Fremantle. We are cruise specialists who work with over 20 different cruise lines and have the experience and knowledge to help you choose and book your cruise. Imagine setting sail, leaving port and being on your way to an exotic locale. It can be a reality when you book your discount cruises online.
Plus we have LAY-BY options available
Talk to us about how to lay-by your next holiday, be it a cruise, tour or packaged holiday. We can provide flexible options to suit with the only requirement being that the balance must be paid in full by the due date. The great news is we don't charge any fees for this service!
Great fares and lots of choice for cruise
Because we work with so many cruise lines including P&O, Celebrity, Royal Caribbean and more, we are able to find the greatest deals out there when it comes to cruising and bring them right to you. We even offer our bonus fare discount on all cruises booked with us including any special sale fares! We don't just book cruises to this area of the world either, you can find discount cruises throughout the world right here at Holidays Direct. You can always book with confidence when you book one of our discount cruises online as we are a registered travel agency that has the knowledge and experience that you need when booking this type of travel. For great prices on amazing cruise holidays, contact us at Holidays Direct.
Holidays Direct is an Australian Travel Agency affiliated with the Helloworld My Travel Group and is a proud member of CLIA. Our specialist cruise consultant has undertaken extensive cruise training and holds current CLIA accreditation.
Our friendly staff have Cruise Consultant Accreditation:
CLIA (Australasia) Cruise Accreditation Program has been established since 1996 and is a way to recognise dedicated consultants who develop extensive cruise industry knowledge and superior selling skills. The program is modeled on the successful Cruise Counsellor Certification program developed by Cruise Lines International Association (CLIA) in 1992.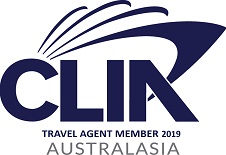 TOP